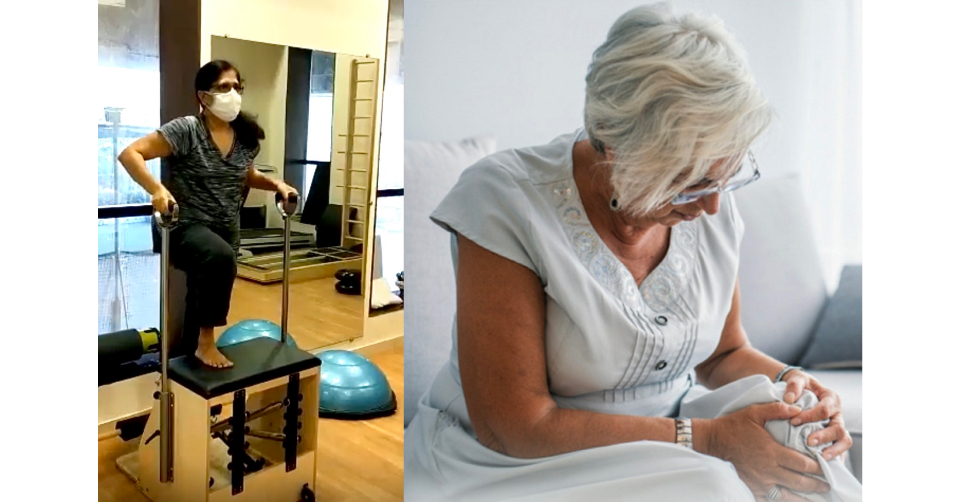 Physiotherapy For Senior Citizens
Senior Citizens are now quite keen on living their lives to the fullest. This is a good trend as they are more than willing to invest in health and fitness which enables them to have a good quality of life.
Senior Citizens require special needs as per their health status. They require tailor-made exercise regimens according to the issues they face.
How Physiotherapy Helps –
Physiotherapy is a holistic medical branch which not only treats but also does preventive management. Physiotherapy is very useful, for a host of common issues faced by senior citizens.
Some common problems are as follows-
Arthritis especially of knees, back, and shoulders due to reduced muscular strength, joint stiffness, and pain.
This is tackled by giving a tailor-made exercise program comprising of tolerated strength training, safe weights, therabands, etc. A low-intensity stretching program ensures that the joints do not get stiff. Pain management is done according to the condition with the help of electrotherapy or gentle specialized soft tissue massages. Studies have proven that strong joints go a long way in keeping arthritis at bay.
Reduced balance
With reducing eyesight, hearing, and weakening joints, balance is often affected in senior citizens. Fall prevention becomes an integral part of physiotherapy regimens.  Balance exercises ensure that people move around confidently.
Reduced stamina due to decreased cardiovascular fitness.
With advancing age, the cardiovascular fitness of an individual goes down leading to getting tired easily. A graded aerobic exercise program is greatly beneficial to improve the heart and lung capacity ensuring increased stamina and fitness.
Physiotherapy can be done at outpatient clinics, hospitals, and now with the advent of online physiotherapy- in the safety of your own homes.
For any queries and questions about good workouts, or any aches and pains, give us a shout-out. We are happy to assist you in your fitness journey!
Please feel free to dial your nearest PhysioRehab clinic for more information.