Spine Rehab

From chronic to acute back or neck pain, Team PhysioRehab identifies the root cause of the pain and builds tailor-made exercise programs by using the doctrines of latest evidence-based techniques such as Pilates, Kinetic control, Movement dysfunction, Mckenzie among others for spinal strengthening and treatment. The expertise of PhysioRehab team can address complicated and chronic spine issues.
Sports Rehab

From elite athletes to amateur sports enthusiasts, injuries are an intrinsic part of every sportsperson's life. PhysioRehab's sports rehab programs cover every spectrum of sports from in-depth sports specific assessments to identification of potential injury areas to strengthening and conditioning sessions to performance development programs and the list goes on. A dedicated team of physiotherapists attend to this program catering to runners, swimmers, footballers, cricketers, racket sports players and many more.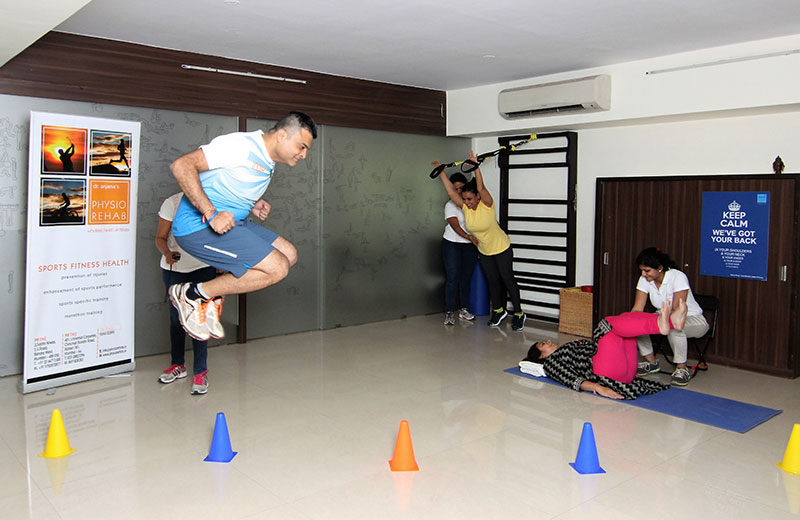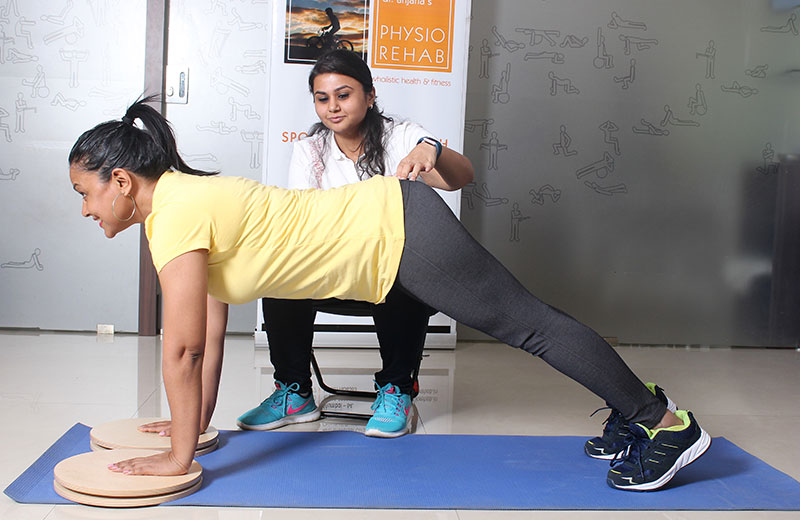 Women's Health

The physiotherapists at our centres are trained under international experts in the field of Women's Health. We specialize in treating issues specific to women of all age groups such as anti natal, post natal, weight management, hormonal dysfunction, urinary incontinence, osteoporosis, arthritis etc. thus enabling women to live a happy, healthy and confident life. For the multi-tasking women, PhysioRehab has special work life balance programs.
Pilates
Mat Pilates, Reformer, Wunda Chair, Core Align, Barrel – we have it all. Our highly specialised physiotherapists use their precise knowledge of anatomy, muscle physiology and exercise principles to train all the essential muscle groups making them longer, leaner and more powerful. It is considered to be the safest form of exercise to recover from sports and lifestyle injuries. Pilates is recommended for general health and fitness, weight management and for rehab recovery.
Under 18 Rehab
Children, teenagers and young adults are highly prone to injuries due to improper posture, excessive gadget use, incorrect/excessive sports training and other growth-related issues risking their spine at a tender age. Additionally, sports children lack an explicit training regimen that hinders their performance on the field. PhysioRehab's Under 18 Rehab program is targeted to cater to such specific needs of children below 18 years of age.
Weight Management

Nutrition counselling and guidance sessions are conducted in-house by expert nutritionists, which is followed by an in-depth physical examination by Team PhysioRehab. Safe and injury-free exercise workout routines for all patients including the special population (with cases of diabetes, thyroid, arthritis, joint pain, post-surgery, postnatal, PCOD, osteoporosis, etc.) are designed under close monitoring of Team PhysioRehab. Considering Pilates is one of the most effective and long lasting methods to not only lose body inches but also tone the body and strengthen the core. The infrastructure at PhysioRehab supports this program. Appropriate guidance for a medical opinion and nutritional advice is also promoted.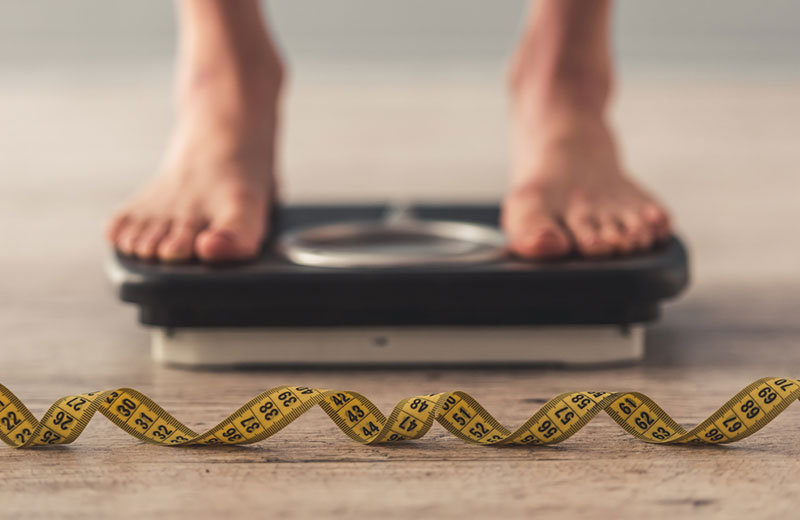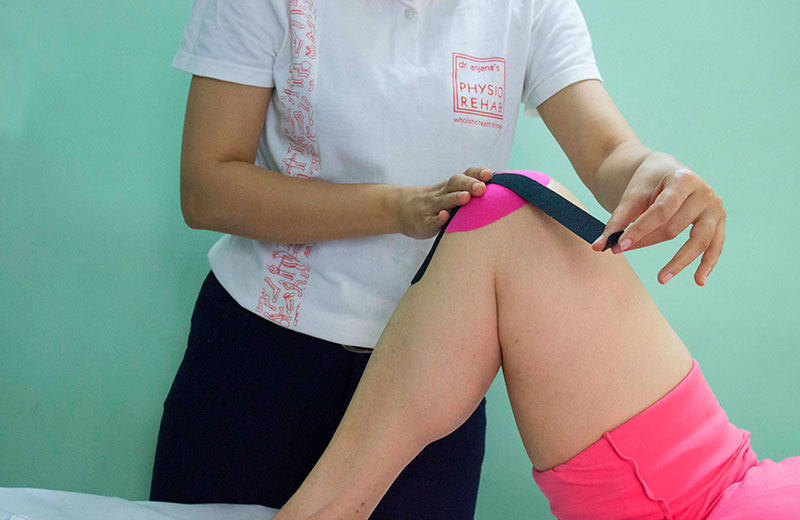 Knee Rehab

Not only adults but also youngsters face knee-related concerns such as osteoarthritis, runner's knee, sports injuries among others. PhysioRehab's Knee Rehab Program is proven to prevent and manage various knee concerns without the need for surgery. PhysioRehab also executes post-surgery rehab for ACL, Meniscus, MPFL, Knee Replacement, High Tibial Osteotomy for senior citizens, adults, sportspersons as well as young athletes.
Shoulder Rehab

PhysioRehab has curated a wide range of shoulder rehab programs (surgical and non-surgical) to identify and address the root cause of injury. These programs ensure recovery in a timely manner. The surgical rehab program includes rotator cuff repair, bankart repair, fractures, dislocation and many more. The programs are designed with an aim to enable patients to carry out all daily chores and sports activities in a smooth and functional manner.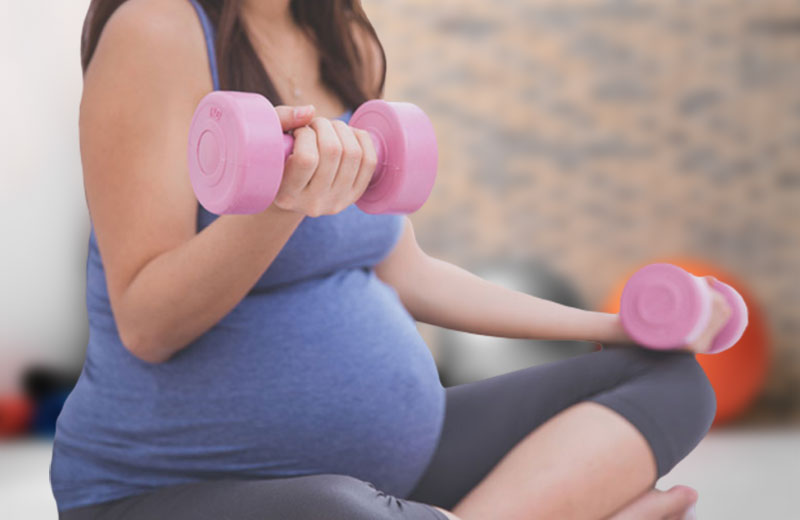 Pre & Post Natal
Therapy
Under Pre Natal Programs, PhysioRehab executes safe and gentle exercises to ensure a smooth pregnancy period and prepare the expectant mother's body for delivery and care of the baby. Under Post Natal Programs, PhysioRehab conducts exercise programs that are designed to manage joint pain, urinary incontinence, diastasis, weight management and other issues of the new mother.
Osteoporosis Rehab

Osteoporosis is affecting people of all ages. It's no longer considered as the silent disease of adults and senior citizens. With targeted exercise therapy and strength training programs, osteoporosis can be prevented as well as managed. PhysioRehab offers specific osteoporosis programs along with lifestyle modification guidance to prevent and help manage osteoporosis.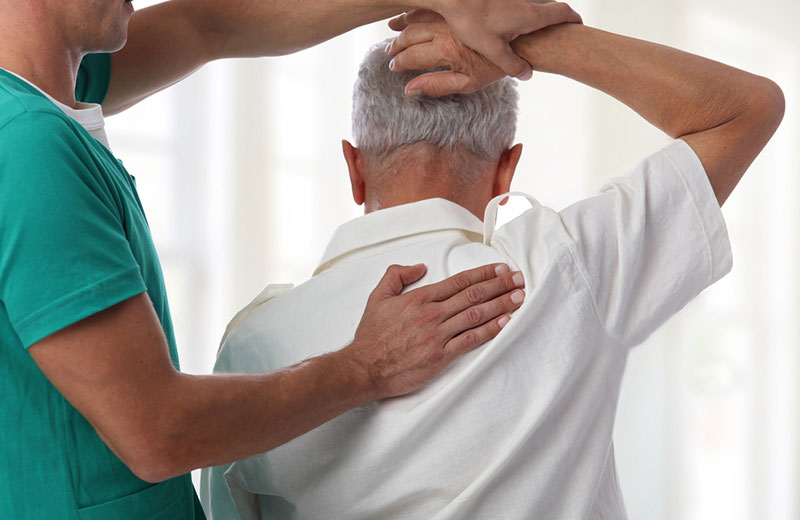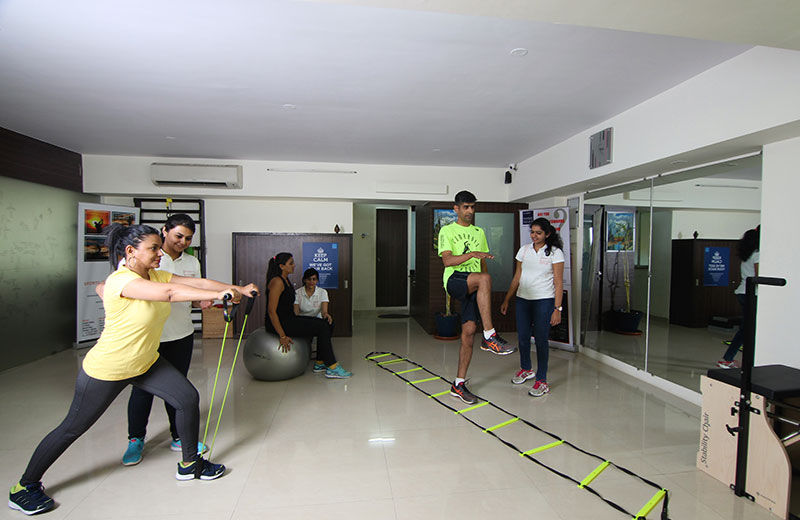 Marathon Training

Running is one of the most loved sport for the majority of individuals. With an aim to build a society of healthy runners, PhysioRehab offers everything from in-depth assessments to agility training to core strengthening to conditioning sessions to orthotic therapy and post-injury treatments. Yes, PhysioRehab is the go-to centre for every aspiring as well as an established runner. PhysioRehab has also established its credentials in training and managing ultra marathoners, tri-athletes and iron-man participants.
Orthotic
Our feet are the most important yet often neglected part of our body. Orthotics such as insoles and special footwear help in correcting feet alignment issues. This is followed by tailor-made exercises to perpetually rectify the affected or painful body part. Our physiotherapists having trained with specialists from Australia and UK conduct a detailed gait and foot assessment, evaluation and prescribe customised orthotic insoles and footwear for heel pain, shin pain, calf pain and knee pain. Besides benefitting the general population, orthotic therapy has added value to athletes, dancers, physical fitness enthusiasts. All age groups benefit from orthotic therapy.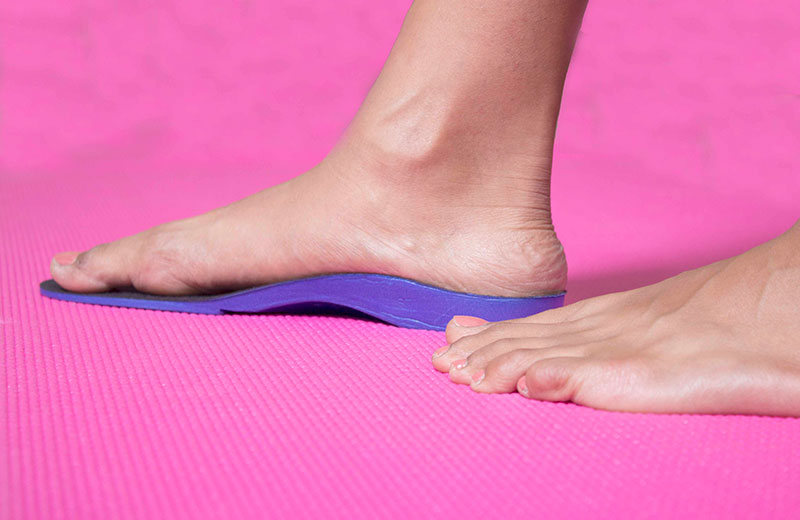 Neuro Rehab

Neurological disorders essentially affect the brain, spinal cord and nerves leading to loss of movement, incoordinated movement, weak muscles, spasm, and pain. PhysioRehab designs customized neuro-rehab programs to develop muscle strength, balance coordination, to ensure faster recovery and enhanced mobility of the patient. This program focuses on patients with stroke, Parkinson's Disease, multiple sclerosis, nerve injury, neuropathy etc. to ensure better function and enhanced quality of life.
Prehab
At PhysioRehab, we strongly believe that prevention is better than cure. Prehab programs are meticulously curated to avoid future injury, decrease existing pain or prepare for an upcoming surgery. Our programs are focused on the enhancement of strength, stability, balance and overall joint function after thorough assessment of the patient's body structure and lifestyle.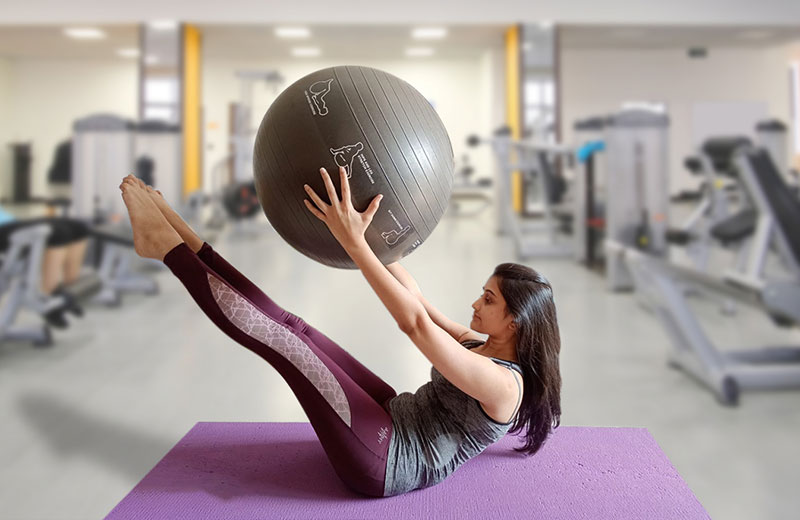 Schedule An Appointment Now!
187 TURNER ROAD,
ZAINAB VILLA 2ND FLOOR,
ABOVE RAYMOND'S,
BANDRA (W),
MUMBAI – 400050.
+91 9702 872 877
022 6671 1500
401,
UNIVERSAL CORPORATE,
CHINCHOLI BUNDER ROAD,
MALAD (W),
MUMBAI – 400064.
+91 8691 858 383
022 2882 2296

1-B,
CUTCH CASTLE,
ABOVE KULIN KUMAR HOLIDAYS,
OPERA HOUSE,
MUMBAI – 400004.
+91 9594 132 995
022 2387 4313

A-WING,
SUPREME BUSINESS PARK,
CORE 3, L1 HIRANANDANI 
GARDENS POWAI,
MUMBAI – 400076.
+91 9892 362 877
022 4971 4313

502,
ORION BUSINESS PARK,
NEXT TO CINEWONDER MALL,
GHODBUNDER ROAD,
THANE (W) – 400607.
+91 9967 082 877
022 3553 1188

VEER DHAWAL,
1st FLOOR, A 104,
L.T RD, NEAR BABHAI NAKA,
BORIVALI WEST,
MUMBAI – 400091.
+91 9136 982 877
022 3574 1629