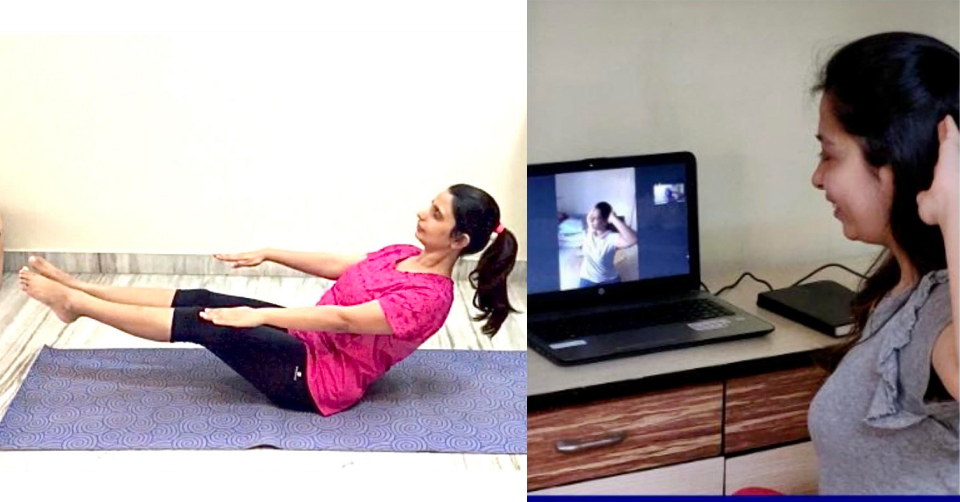 Online Physiotherapy
It has been a year since our lives as we know it changed due to Covid 19. With the 2nd wave emerging stronger, it is imperative that we stay at home and step out only when necessary.
Due to restrictions, physical therapy sessions for many came to a halt. However, technology came to the rescue, with the emergence of tele health.
Here are some tips to derive maximum benefits from your Online Consults and sessions.
Prep well
Have a telephone conversation with your physiotherapist, about your problem. They will ask you questions regarding the issue. Send your relevant investigations in advance.   With that information, they will guide you about your camera placement, other equipment required, like weights, mat, chair, etc. You can keep all the equipment ready, so your session progresses smoothly.
Keep your digital devices charged and well supported.
Depending on your condition your Physiotherapist will guide you regarding the p[placement of your device. Laptops and tablets are most handy as they give a wider display. Using speakers and wireless earphones ensures you can move freely while doing your exercises.
Prep the room.
Choose a room that has privacy, is well lit, and free from clutter, so your physiotherapist can observe well and do the required corrections. For senior citizens or for kids, it is advisable to have a family member supervising the session, so they can help for later home exercises.
Dress for exercising
Wear comfortable clothes, with good shoes so you can exercise comfortably.
Home exercise programs
Make sure you record your session or request a video or pictures of your exercises that you are supposed to do, to get the maximum benefits of your online physiotherapy sessions.