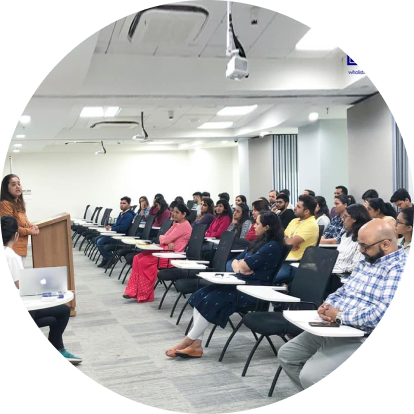 With maximum waking hours of an average adult being spent in front of computer screens, it is essential to ensure good ergonomics for an injury free work life. We have conducted and continue to conduct comprehensive sessions at HDFC Bank, SBI Bank, IDBI Insurance, ICICI Bank, Bank of Baroda, Novartis to name some.
PhysioRehab conducts focused and informative sessions to educate professionals on various topics like 'Treat your own back', 'Design your own home gym', 'Easy office workouts' and the list goes on. These are followed by screening sessions in the office premises, where the employees are guided on an individual basis about their specific issues and the remedial measures to be taken for the same.
Guided group exercise sessions are conducted at regular intervals to ensure health and fitness even while at work.
Physiorehab has also evolved comprehensive Marathon training packages for organizations to help their runner employees take care of their strength training, conditioning and achieve an enjoyable and injury free finish.
One of PhysioRehab's key philosophies is to educate people to create a fitter society. We regularly conduct various informative sessions in an attempt to create awareness about health and fitness.
Team PhysioRehab has been an integral part of ongoing health events at Goregaon Sports Club, Rotary Clubs, Lions Club, CCI Club among others. We hold screening camps, group exercise sessions for the attendees while concentrating on sports enthusiasts. Our genuine efforts have led them to appoint us as their official physiotherapy partner.
PhysioRehab believes that it's never too early to commence a healthier lifestyle. Habits that are picked up early in life stay longer and a child who develops a habit of staying fit and healthy carries it into adulthood.
PhysioRehab has partnered with several large schools across Mumbai to screen children for potential complications like flat fleet, growth issues, incorrect posture, sports injuries, scoliosis among others. This is followed by accurate guidance to tackle their issues and focused physiotherapy wherever required.
Gymming is quickly becoming a way of life for the younger as well as the adult population in the urban set-up. In the bargain of over enthusiasm and competition with peers, gym-goers today directly or indirectly end up harming themselves. This harm can be frequent and in some cases even severe.
By combining the knowledge of anatomy and exercise physiology, experts at Team PhysioRehab have conducted several informative workshops at gyms for instructors and trainers to help them guide their patrons in injury-free workouts and to achieve their overall fitness objectives at the same time.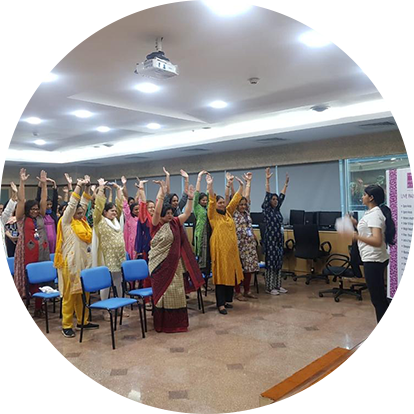 Various educational sessions, screening camps, group exercise sessions are organized within our own clinics to spread more awareness around health and fitness. Also the objective behind conducting these camps is to give an added edge to our existing patients as well as to the residents of that location.
All our camps have received tremendous positive feedback from the attendees. Some of our recent camps were U18, Spine Screening, Screening for dentists, Shoulder & Knee camp.
Schedule An Appointment Now!
187 TURNER ROAD,
ZAINAB VILLA 2ND FLOOR,
ABOVE RAYMOND'S,
BANDRA (W),
MUMBAI – 400050.
+91 9702 872 877
022 6671 1500
401,
UNIVERSAL CORPORATE,
CHINCHOLI BUNDER ROAD,
MALAD (W),
MUMBAI – 400064.
+91 8691 858 383
022 2882 2296

1-B,
CUTCH CASTLE,
ABOVE KULIN KUMAR HOLIDAYS,
OPERA HOUSE,
MUMBAI – 400004.
+91 9594 132 995
022 2387 4313

A-WING,
SUPREME BUSINESS PARK,
CORE 3, L1 HIRANANDANI
GARDENS POWAI,
MUMBAI – 400076.
+91 9892 362 877
022 4971 4313

502,
ORION BUSINESS PARK,
NEXT TO CINEWONDER MALL,
GHODBUNDER ROAD,
THANE (W) – 400607.
+91 9967 082 877
022 3553 1188

VEER DHAWAL,
1st FLOOR, A 104,
L.T RD, NEAR BABHAI NAKA,
BORIVALI WEST,
MUMBAI – 400091.
+91 9136982877
022 3574 1629