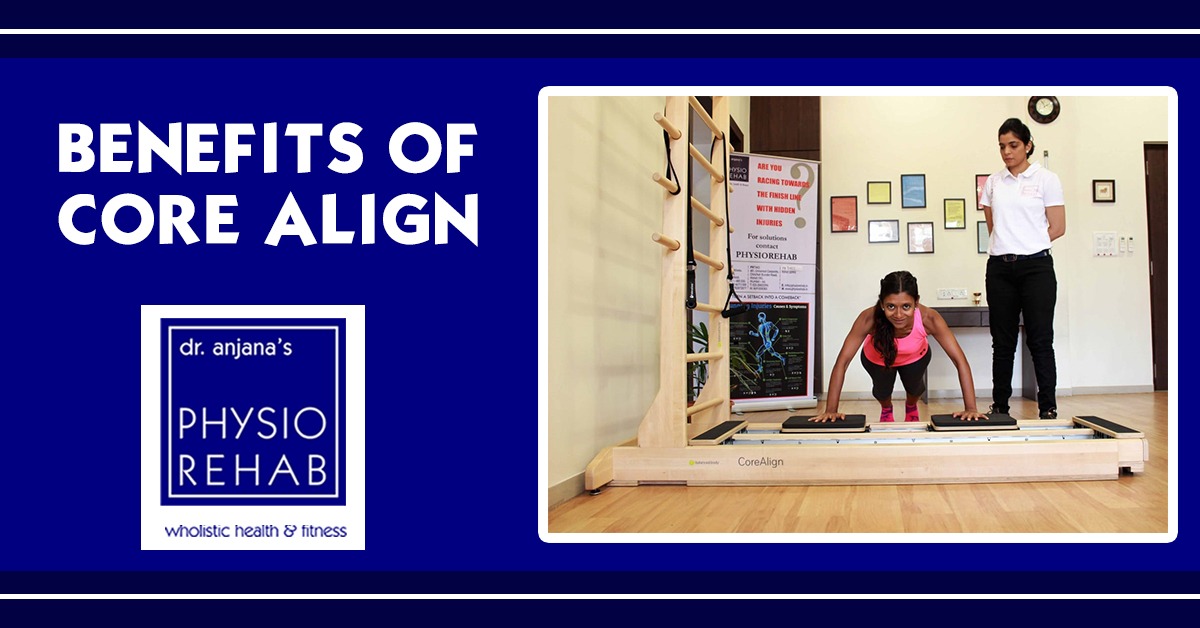 Benefits of Core Align
As the name suggests, CoreAlign targets to build the core muscles, simultaneously working on creating the perfect alignment. It is one of the most popular Pilates workout equipment besides the Reformer and Wunda Chair.
A CoreAlign syndicate's functional movement patterns, core support, and strength training into a fun and challenging workout.
We have collated a list of some key benefits of CoreAlign:
1. Improves core strength:
CoreAlign helps an individual to improve the core strength in most functional ways.
2. Boosts performance
The CoreAlign works on all the muscles of the body while challenging stability, hence making it a suitable workout for sports enhancement.
3. Develops posture and spinal alignment
CoreAlign is tremendously beneficial as a method of addressing and correcting postural challenges as most of the workouts are done on an unstable surface.
4. Promotes synchronization and steadiness
There are numerous exercises conducted on the CoreAlign which develops balance, stability and helps in better coordination of the body.
5. Rectifies dysfunctional movements
CoreAlign exercises include the reciprocal motion of the legs, weight-bearing transitions, among others that help correct body movements.
The CoreAlign is an incredible apparatus to train functional fitness i.e. Improves balance, strength, and integration of movement.
To avail, all of the above benefits, rush to the nearest PhysioRehab clinic today!
Please feel free to dial your nearest PhysioRehab clinic for more information.